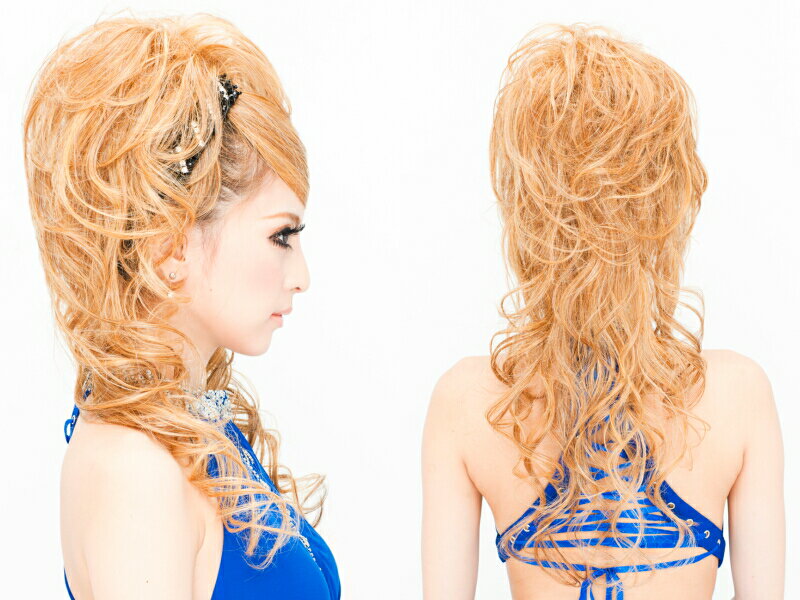 Ladies, we've all been there-that point of time in your life when you realize that your hair has just grown too long and your confused as to what to do with it. So, maybe you decide to cut it short. After all, short hair is a lot easier to deal with. It doesn't need as much product, styling time is faster since there is less hair, and your head in general feels a lot lighter. However, long hair is glamorous! It's beautiful, long, and makes you feel feminine. So-what is a girl to do?
I have often struggled with this problem myself and there is an easy solution. If your like me and prefer to have shorter hair but want to option to have long and gorgeous locks, it's as easy as W-I-G. Fake hair is all the rage nowadays and you'd be surprised as to how many women wear them.
Wigs: Wigs are a great way to change up your look in an instant! By choosing a wig with natural colored tones and good fiber quality you'd be surprised at how natural looking wigs can be!
Half Wigs: Half wigs are wigs that is meant to be worn without a wig cap (your head can breathe!), that goes over only a partial part of your head. Half wigs can be found in various styles including curly, straight, long, short-you name it! They are easy to install via hair combs that are already attached on the wig and are much, MUCH, more comfortable to wear than full wigs.
Extensions: If you have short hair, you can transform your look by simply adding extensions to your hair. There are all types of extensions that can be done at the salon-bonding, braiding, etc. These extensions are long lasting and will transform your hair for months at a time, but can be costly and time consuming. Clip-in extensions are the cheaper alternative and look just as nice!
All in all wigs are a great way to achieve instyle hair!